Gluten Free Tuesday Welcomes The Baking Fairy
Good morning, How are you today? How has this week treated you so far? Can you believe it is already  the second week of February and before we know it it will be March.
With so much to do this week I wanted to find something easy to make for breakfast each morning and this is where The Baking Fairy comes in handy. As she has a recipe for (Gluten Free) Zucchini Almond Cake. Which with a glass of milk or Orange Juice would make the perfect breakfast before sending the kids off to school.
So this morning I would like to invite you to check out The Baking Fairy as here site is so cute and has so many fun things on it that I could spend days on it and not get tired of looking around.
Doesn't this just look so YUMMY!!
About The Baking Fairy
Hi there! My name is Valentina and I am The Baking Fairy!
I am 23 years old, and I am currently a first-year PA student UT Southwestern in Dallas! I was born in Italy, but I've been living in Texas for the past 10 years and did my undergrad at Texas A&M. So I'm basically a full Texan at this point. 🙂
To read more about Valentina visit The Baking Fairy
Once you visit her site come back and share one thing you learned about Valentina. For me I learned she is from Dallas. So this is someone I might actually run into one day and that would be so awesome.
Interested in ordering a custom cake? I do weddings, birthdays, anniversaries, everything!
Click HERE for a sample of my work.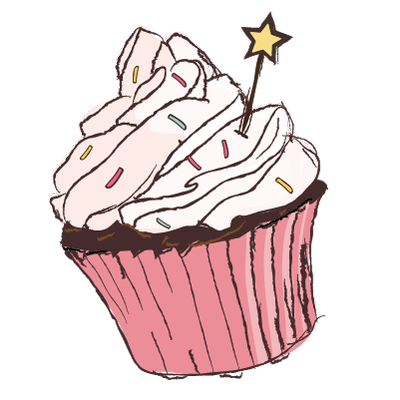 Thank you,
Glenda, Charlie and David Cates