CanvasChamp allows you to turn your photos into works of Art by making wall art you can hang on the walls. I contacted CanvasChamp about reviewing a product in exchange for a review and spot in this year's Holiday Gift Guide. I was so excited when CanvasChamp wrote back and said yes.

Please, be watching after Christmas to see what I chose and what David thought of the gift I picked out. As well as my thoughts on the ease of ordering through CanvasChamp website and shipping process.
After visiting CanvasChamp  let me tell you I had trouble picking out what I wanted to have made as there were so many choices. Although, I finally chose  a wood canvass which we will hang over the Fireplace once Christmas is over.
I just hope since it is for David that he doesn't take his gift down to show his mom or I might not ever get it back as she loves getting new pictures of her family to hang on her walls. Although, once Charlie has his Santa picture done I plan on visiting CanvasChamp again and getting a canvass made for her for Valentine's Day.
If  you're still doing last minute Christmas Shopping make sure you check out CanvasChamp as they are running a special  "HOLIDAY CANVAS SALE – UPTO 91% OFF ON CANVAS PRINTS + FREE SHIPPING ON ALL ORDERS OVER $149″.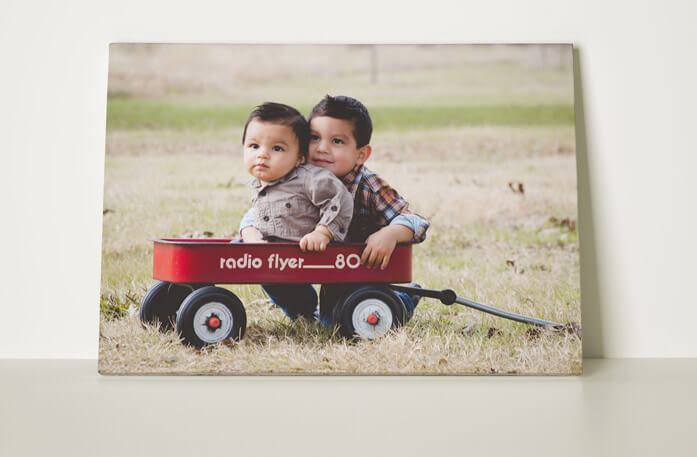 There is also a Free canvass deal where you can get a free canvas prints from CanvasChamp. Head over and select your 5″×7″, 9″x13″, 12″x12″ and 12″x16″ size to get it free. Turn your favorite photos into canvas.
Starting At Only $4.45
CanvasChamp is giving away a
canvas
 EVERY WEEK to a lucky follower!
If you plan on sharing these special offers with your friends and family then you will also want to check into CanvasChamp reward program and CanvasChamp  refer and earn program as you can earn free products through it.
If you would like to check out CanvasChamp products before placing an order you can order a sample and all you pay for is the shipping. I liked knowing this because I don't know of any other company who offers this service.
We recently launched the newest addition to our line of luxurious custom products, introducing Canvas Photo Collage, Pop Art on Canvas, Engraved Plaques.
ABOUT CanvasChamp
CanvasChamp  allows their visitors to convert their digital photo into a quality, long-lasting canvas print. We have the lowest price in the industry with a quick upload and order process. Our professionals turn your visitors pictures into a beautiful, stretched canvas, gallery wrap, mirror effect, and so on.
Prices start as low as $4.45 , along with seasonal promotions, discount offers, and more. This definitely helps our affiliate associates to get higher conversions on their Websites.
We have seasonal promotions and will supply promotional banners and offers that rotate to keep up with the latest offerings.
You can sign up for our affiliate program via "Share a Sale" by clicking on the following link:
Turn your photos to canvas with CanvasChamp. Our photos on canvas are great for decorating your home or office and perfect as photo gifts! With our easy to use canvas prints designer, you can turn your very own image into a stunning work of art on canvas.
Thank you, Glenda, Charlie and David Cates