Valentines is February 14th and even though it seems early I wanted to share my Valentines Day lessons with you. As it takes time for teachers to prepare the items they use in their classroom. So I have been busy working on the next couple months lesson plans for Charlie. So this morning I would like to invite you to check out Homeschooling in Texas Unit Studies/ Lesson Plans Valentines. If you have Valentines Day resources I can add to my lesson plans Please leave me a comment and I will get them added as soon as possible.
"Valentine's Day or Saint Valentine's Day is a holiday celebrated on February 14 by many people throughout the world. In the English-speaking countries, it is the traditional day on which lovers express their love for each other by sending Valentine's cards, presenting flowers, or offering confectionery. The holiday is named after two among the numerous Early Christian martyrs named Valentine. The day became associated with romantic love in the circle of Geoffrey Chaucer in the High Middle Ages when the tradition of courtly love flourished. The day is most closely associated with the mutual exchange of love notes in the form of 'valentines'." – Wikipedia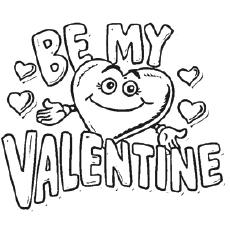 Spelling:
Candy, Rose, love, Cupid, gift, kiss, friendship, red, pink, hugs, party, arrow, admirer, February, kindness, sweetheart, Gifts, chocolate, greeting cards, Valentines Day,
Vocabulary:
Write each of your words in your Vocabulary Notebook: Then a brief definition of each word.
Write each of your Spelling words in a sentence.
Using a box of candy hearts, students can create their own arrangement of sentences and paragraphs on a piece of construction paper.
History
Look up how Valentines begin and write a report about it.
Also, include why Cupid is the mascot for Valentines Day
Art:
Gather construction paper, Maccorni, Glue, Markers, Stickers
Create a Greeting Card to give to someone you love.
Include a coupon book inside with things you can do for them throughout the year.
Have them design invitations for there party and to hand out them out.
Put together a list of items related to Valentines and have the children hunt for them.
You can hide the items inside or outside your home.
Or have them go through there neighborhood if they know the neighbors and ask for items on the list.
Music
Have your children look up songs related to Valentines and to learn them and then have them perform the Song at there Valentines Day Party.
Friday
Hold a Valentines Day Party for your students.
Let them decorate Valentine Day Cookies
Design Valentine Cards for there parents
Have them sign there Valentines Day song they learned.
Math
Pick up a box of Candy Conversation Hearts
Count them by 2's, 5's, 10's
How many are in the box
Divide them by colors and write down how many of each color there are
Then have them subtract or add two colors at a time
If they know 3 or 4 digits adding and subtracting you can have them do this with the different colors as well.
Movies
As a family pick out a movie related to Valentines and watch the movie.
Make a Valentines Day Snack and drink
Once the movie is over have everyone write the favorite part of the movie down and draw a picture of that scene.
Add it to your Family Album to keep to document this Valentines Day with.
Reading
Here is a fun Freebie you can fit in during the week Valentines Day Freebie Coloring Pages
Valentine's Day Vocabulary, Spelling, Handwriting, Writing Printables and Online Interactive (Lessons, Games, Tests)
Inside this post are my affiliate links and if you click on the links and make a purchase I will make a small percentage of the items you purchase.
Thank you,
Glenda, Charlie and David Cates