Next week Charlie and I will be studying Martin Luther King which is Monday, January 15th, 2018. Here are some of the resources we will be using in our classroom. If you have other resources we should check into Please leave me a link and I will not only check them out but add them to this post as soon as possible.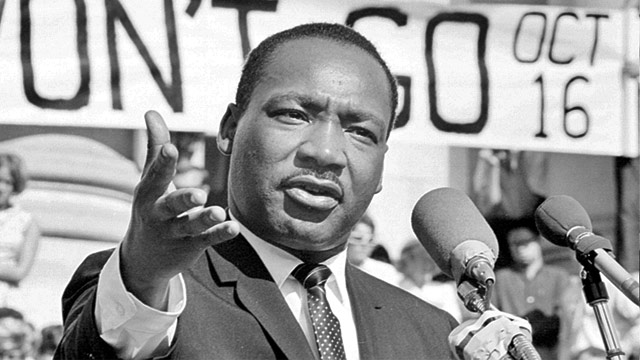 Age Range: 9-18 (Grades 4-12, with parental supervision)
Learn about the life and legacy of Dr. Martin Luther King, Jr.with the pages of this website.
Use the upper menu to navigate through pages to discover:
An overview of the life of Martin Luther King, Jr.
A brief biography of Coretta Scott King
The Archive
Share your dreams and read the dreams of others.
We found the Archive provides the meat of the website with a searchable thematic database of documents, photos, and more. Browsing themes include:
Dr. King the Scholar
Economics
Global Vision
Letters from Children
Nobel Peace Prize
Notable Sermons
Political
Public Opinion
Recurring Messages
Telegrams
Vietnam
And much more.
Once a topic has been selected, a collage of related items populates on the page. Select an item in the collage to open it and examine it closer. On the left sidebar, there is more information about the item. Use the zoom tool on the right to take a closer look, and, if there are more views for an item, use the navigation above the item to move back and forth through the images.
Please note that per the information on the website: "The images in the digital archives are true representations of the items housed in The King Center Archive collection. Nothing has been censored or redacted from the original documents. Search terms and results are a reflection of the content of the images. Images appear that may be disturbing or offensive to a user. User discretion is advised."
Spelling Words
African-American
Alabama
America
bigotry
civil rights
discrimination
Equality
Freedom
human rights
icon
justice
leader
memorial
Memphis
Nobel Peace Prize
opposition
March on Washington
memorial
ordained
prejudice
The Story of Martin Luther King Jr. Board book
This little book tells the story of Martin Luther King Jr. in a way that even very young children will understand. This simple but accurate account of his life begins with King's childhood, making it easy for little ones to relate to his story. Children will learn that he excelled in school, became a minister, and worked to end segregation in America. This book, with only about 200 words accompanied by delicate watercolors, is a great way for parents to begin to teach their children about this inspirational historical figure. Ages 2-5.
National Geographic Readers: Martin Luther King, Jr. (Readers Bios)
The most effective method used to influence children to read is to incorporate the information that interests them the most. National Geographic Readers are educational, high-interest, and comprehensive for children. In this title, readers will learn about the fascinating life and legacy civil rights leader Dr. Martin Luther King, Jr.
In this level three biography, difficult concepts are made understandable and transitioned in a more approachable manner. This includes the use of sidebars, timetables, diagrams and fun facts to hold the interest of the young reader. The colorful design and educational illustrations round out this text as an exemplary book for their young minds to explore.
National Geographic supports K-12 educators with ELA Common Core Resources.
Visit www.natgeoed.org/commoncore for more information.
Martin Luther King, Jr. The Homeschool Mom
The BIG List of FREE Martin Luther King, Jr. Homeschool Resources free Homeschool Deals
Martin Luther King Jr. Ultimate Homeschool Resource List Encouraging Moms At Home
Look up Martin Luther King Jrs. speech "I Have A Dream"
Then write a report about what the dream means to you and why.
Once your done illustrate the Poem.
Listen to the Speech
In your own words tell us if things have gotten better or worse since Martin Luther King Jr. wrote this speech
https://youtu.be/gevdV4LvipQ
Color this paper and answer the question on it in your own words.
Also, tell us how it makes you feel knowing they couldn't play together.
Martin Luther King Jr. Biography Unit
Grades: 2nd Grade, 3rd Grade, 4th Grade, 5th Grade

Subjects: Reading, Writing

Product Type: Book, Printable
Format: Digital product, Downloadable
Product Description
Martin Luther King, Jr. is a key figure in the Civil Rights movement. This product contains biography study tri-folds for the book Who Was Martin Luther King, Jr? and a mini book research report on Martin Luther King, Jr.
Martin Luther King Jr. Biography Unit
Martin Luther King, Jr. is a key figure in the Civil Rights movement. This product contains biography study tri-folds for the book Who Was Martin Luther King, Jr? and a mini book research report on Martin Luther King, Jr.
Each section of the trifold focuses on a different essential reading comprehension skill and aligns with state and Common Core standards. The purpose of this product is to provide a fun, easy way to support your language arts curriculum.
Product Contents:
• 10-day biography study unit on Martin Luther King, Jr.
• Instructional guides for easy lesson planning including daily objective and key academic vocabulary
• A 12-page mini book "All about Martin Luther King, Jr." for students to share their learning
Here is a last minute addition to our Martin Luther King Jr. studies which I thought you might like to check into as it is free. This new resource can be found at Life of a Homeschool Mom. The freebie is called Martin Luther King Jr Unit Study if you take the time to check it out come back and let me know what you think about it and why.
Thank you,
Glenda, Charlie and David Cates