Out of the Mouths of Babes….  Or Should I Say Charlie??
Out of the Mouths of Babes….  Or Should I Say Charlie?? Now,  you may be asking what I mean by that and I will explain Lucy!!! You see my father has blessed us with a down payment on a home for Charlie. So we can get out of this Trailer we are renting.
Only Charlie has stated he doesn't want to move.  As he likes being close to his friends and also his grandparents. As well as having the school at the end of out street.
But there is so many things her that needs fixed that the other day as we was talking about going and looking at houses in the area. Charlie pops off and says "just call PROPERTY BROTHERS"!! LOL
So as you can see you know now my secret as I am hooked on all the House Shows that come on. And I have been watching all they do to fix these homes there working on so when income tax comes in I can work on our home.
But the problem with that is if I spend the money on this house and Charlie want's it back or decides to sell the Trailer one day we would be out and not have a home.
Plus we are just throwing money down the drain every month when we pay rent. And every time we spend money fixing things in this home its not a investment in our Future.
So as much as I would like to be able to pick up the phone and call Property Brothers I think I will wait until we find a new home and then call them. Not that I think they would come and help me.
But a girl can dream can't she??
Thank you for reading "Out of the Mouths of Babes…." Now what is the most unusual thing your child has ever said that goes back to something you have watched on TV? And how did you handle it?
The Property Brothers are determined to help couples find, buy and transform extreme fixer-uppers into the ultimate forever home, and since it's hard to see beyond a dated property's shortcomings, they're using state-of-the-art CGI to reveal their vision of the future. Can they convince these hesitant homebuyers to take a radical risk? And can they complete their ambitious project on time and on budget?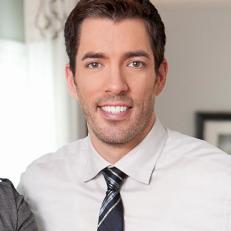 A seasoned real estate agent, Drew finds down-and-out fixer uppers with dream home potential. When not renovating, he also directs and produces films.
All About Drew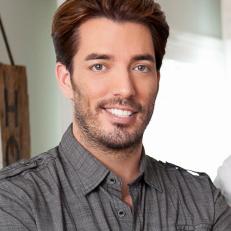 A licensed contractor with more than 15 years' experience, Jonathan is also an award-winning illusionist.
All About Jonathan
Thank you for taking the time to read "Out of the Mouths of Babes….  Or Should I Say Charlie??" Now I have a question for you do you watch Property Brothers? Or any of the other home remolding shows that come on and if so which ones?
Thank you,
Glenda, Charlie and David Cates